8 naughty ideas
to spice up your
life as a couple
8 naughty ideas to spice up your life as a couple
Expressing your fantasies
Not a simple matter! You never know how to approach the subject, nor when is the best time. An activity to set up would be the creation of a naughty box. This « love box « personalized as you wish will be the safe of your fantasies. You will be able to write down your most secret desires and share them during a naughty evening with your partner.
Send Sexting
The idea is simple, feel free to spice up your relationship with text messages, messages, little sensual words that will not fail to make the heart of your partner beat. Through this small message, you can share your sensuality and trigger the passion. There is no such thing as a typical sexto. Each sexto is different and depends on your situation. But an example would be: « Guess the color of my underwear » This will arouse desire and your partner will only want to find you.
A bathroom party
We're not talking about an evening of brushing your teeth or washing the tiles. The bathroom party is an opportunity to make a break and take the time to share a moment together. Don't hesitate to create a romantic atmosphere by decorating the bathroom with pearls, flower petals and candles. In a muffled atmosphere with a subdued light, enjoy a bath for two with why not a glass of champagne or any other drink of your choice.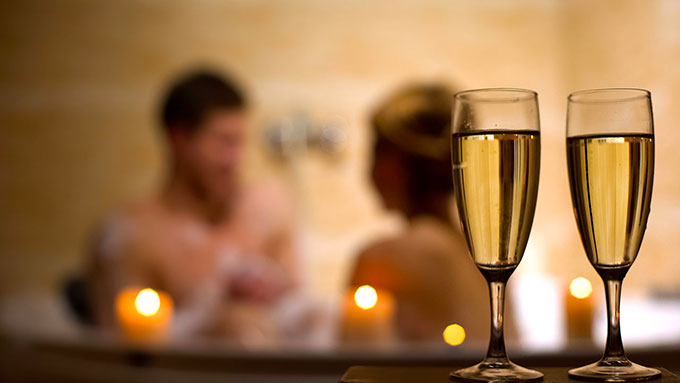 Sensual massage
The good news is that no matter what your massage skills are, anyone can be a masseur for a romantic moment with your partner. Whether it's after a nice meal together, a hard day's work or any other event, a massage will connect you to your partner. Do not hesitate to massage all areas of the body, as we often think of the back and legs. Massage the arms, hands, buttocks, feet of your partner with massage oil which will allow to start the foreplay.
Dare to use new accessories
Dare to take the plunge into sex toys. There's something for everyone, every size, every shape, every color, no excuse not to have your own. Whether it's for a night out or for regular use, this companion will revive sensations that you would not have suspected. Find a complete article on sex toys.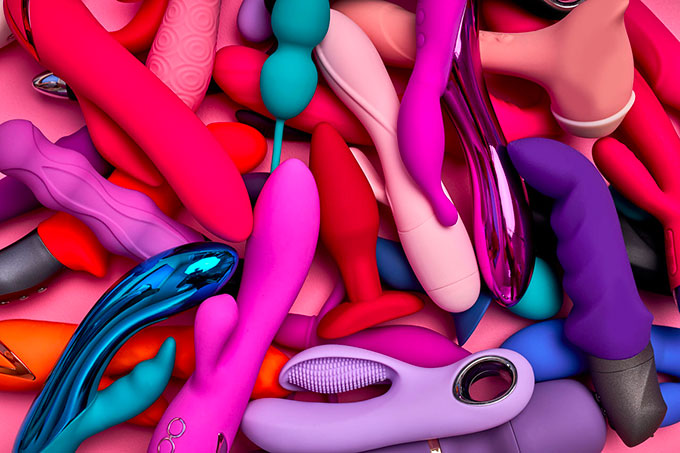 Action or Truth naughty game
We couldn't do this Top 8 naughty ideas to spice up your couple without talking about our application. Revisiting the game we all already played « truth or dare », Lovely Couple game takes the concept and adds a dose of sensuality for a 100% naughty result. Through 4 levels, soft, hot, hard, extreme, raise the temperature within your couple through game parts more crazy than the others.
Spice up your games 😍
Download the application
to spice up your games even more.
From Hot to Extreme, with a special couple dice mode,
find the whole game on your mobile
Awaken your senses
Blindfold your partner and discover his body through delicate caresses. Touch it, pinch it, nibble it, so many possible actions that will not leave your partner indifferent. Depending on your partner's desires, you can alternate with other objects to further increase desire and spice up your relationship. In the same spirit, you can use a small ice cube or other food such as whipped cream or chocolate to devour in moderation 🔥
Dare to wear lingerie 😈
As winter approaches, good old Pilou-Pilou pajamas and top-of-the-line jogging suits are real comfort allies. However, this doesn't mean that you have to forget yourself. Don't hesitate to wear lingerie that is out of the ordinary and thus surprise your partner. Whether it is in lace, transparent, erotic, split, get out of your comfort zone and dare to wear outfits that you never thought you could wear. Your partner will be all the more crazy and the evening will be all the more sensual.